How do we proceed
We are therefore taking a very pragmatic approach when examining requests for modifications. So the first step is to first check whether the requirements can be solved by configuration.
Okay, admittedly, at first the variety and depth of the solution may seem surprising. But our trained solution specialists ensure that the implementation at the end customer's site is adapted to the local conditions.
The classic configuration already offers many possibilities, and the deeper you dive into it, the more possibilities there are.
For example…
The most frequently used directory service does not have a separate field in which an card ID number used for authentication can be stored. Due to this fact, in most cases a different field is used by the customer. This becomes challenging for many solutions if the field is a field created by the customer himself. We overcome this challenge by means of existing configuration options.
But flexibility also means offering alternatives for recurring requirements. In this case, our solution would be to store the missing information directly in the directory service. Or the relocation of the complete card administration into our solution.
Big differences, but still the same solution
However, adjustments are also made directly at the user interface. The function Pull-Printing is called differently in almost every company, frequent terms are Follow-Me, Secure-and-Pickup or Print2Me. By making the appropriate changes, it is possible to adapt to the customer's language to make the solution easier to use.
Configuration options of the user interface
One of the most common adjustments is the start and logout screen
Welcome and Good-by Screen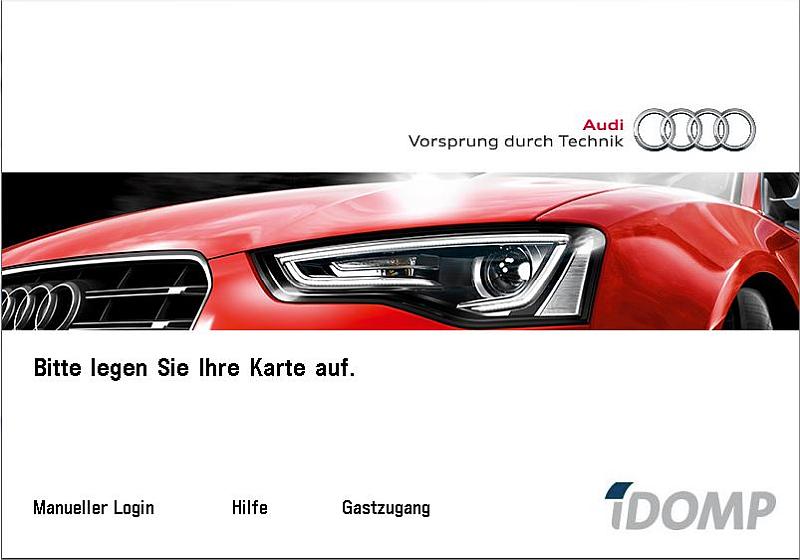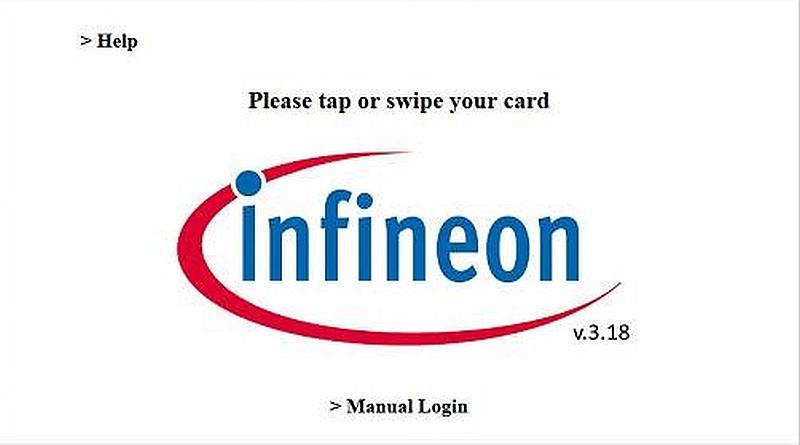 Use it for marketing and campaigns
Our major customers even use these for internal IT campaigns to sensitize employees to important topics and projects: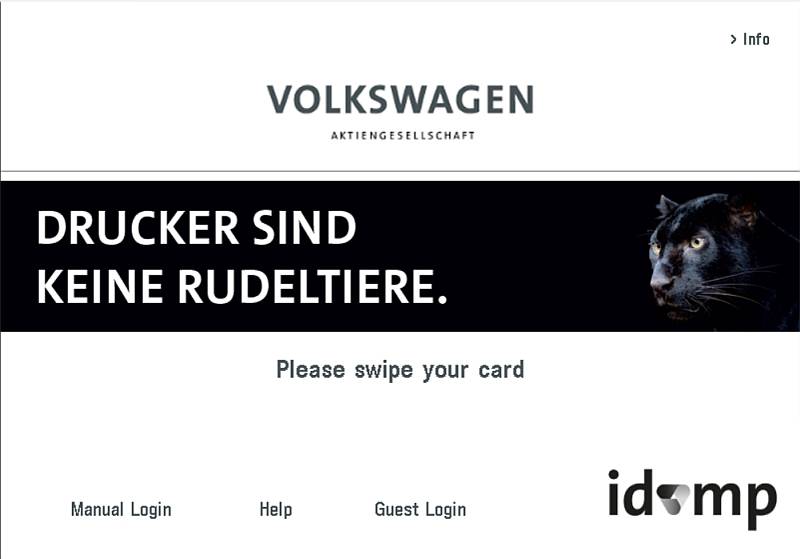 Your corporate identity
It is possible, although one of the most complex customization of the end user interface is to adapt it to the company's own specifications.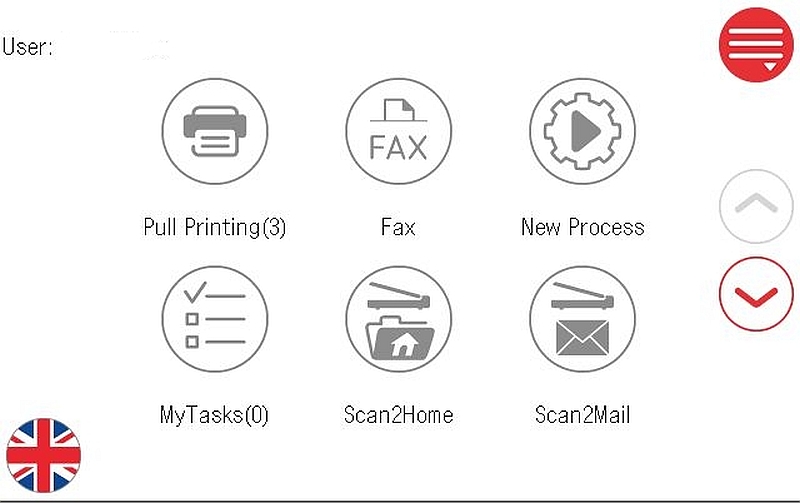 Submenu_customization
Customization by configuration
Customizing by Process Designer